I met Harshad in 2018 by the power of some miraculous happenstance outside a Fastrack showroom in the most undramatic turn of events. :D We started seeing each other in 2019, after a lot of deliberation we got engaged in 2020 and after endless hours of planning, we finally got married in October 2021.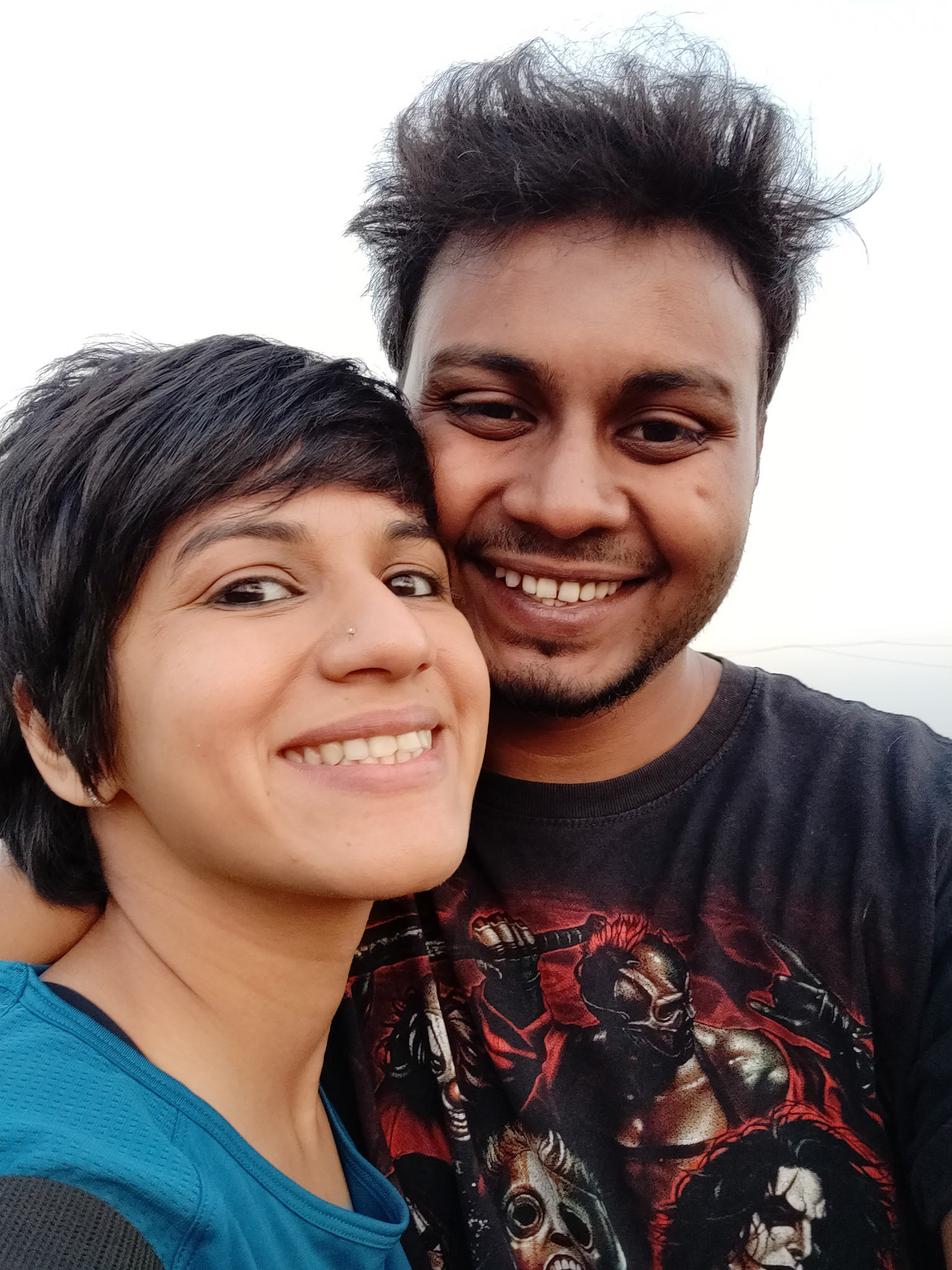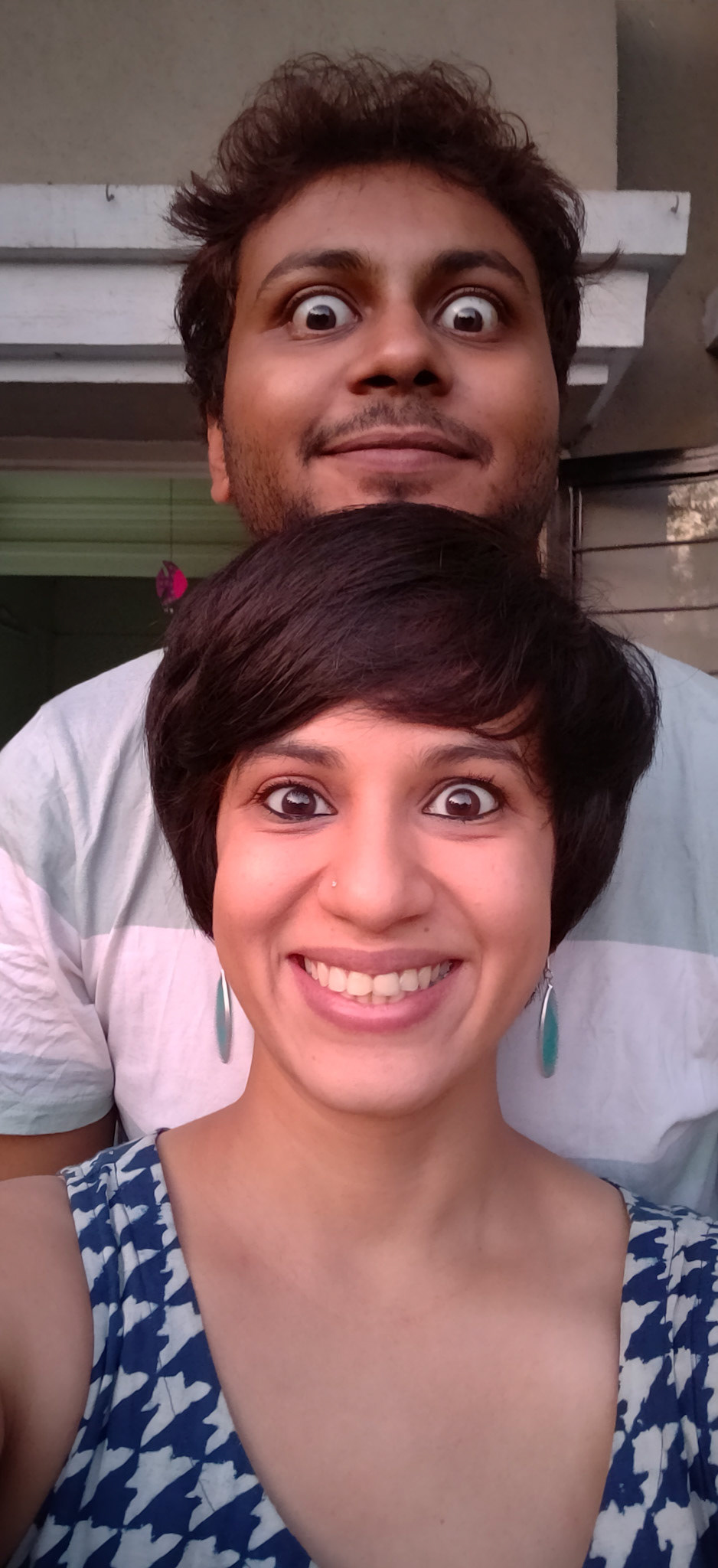 Our engagement was an extremely impromptu celebration that was decided, planned and executed in all of 3 days. Some of our guests, in fact, found out about our engagement only few hours before it actually happened! It was perfect: intimate, meaningful and fun- just like we imagined it. We found a nice corner in my brother's garden, gathered our friends to put up some lights and decorations, and spent the evening with our favourite 30 people playing games, singing and celebrating.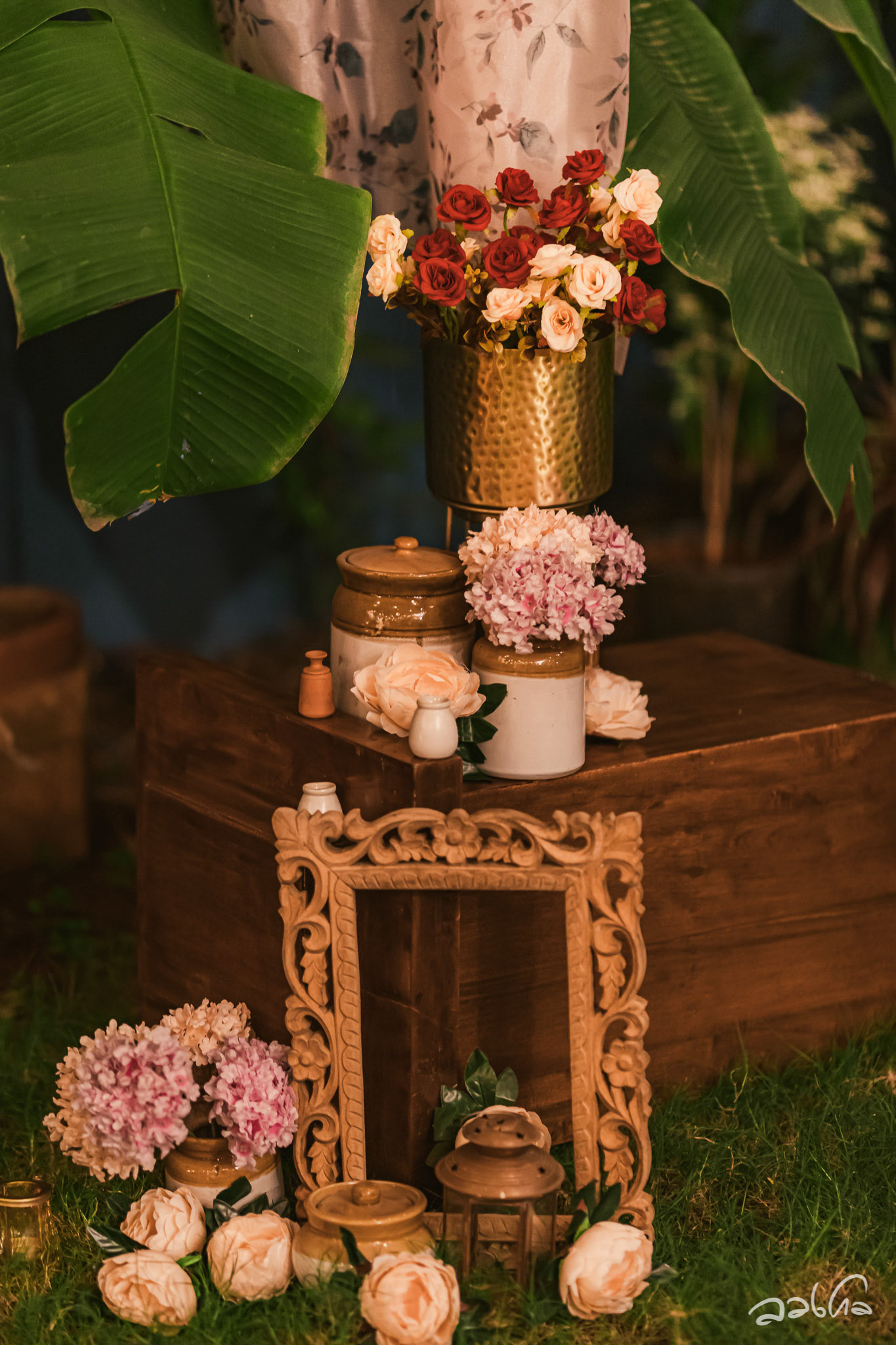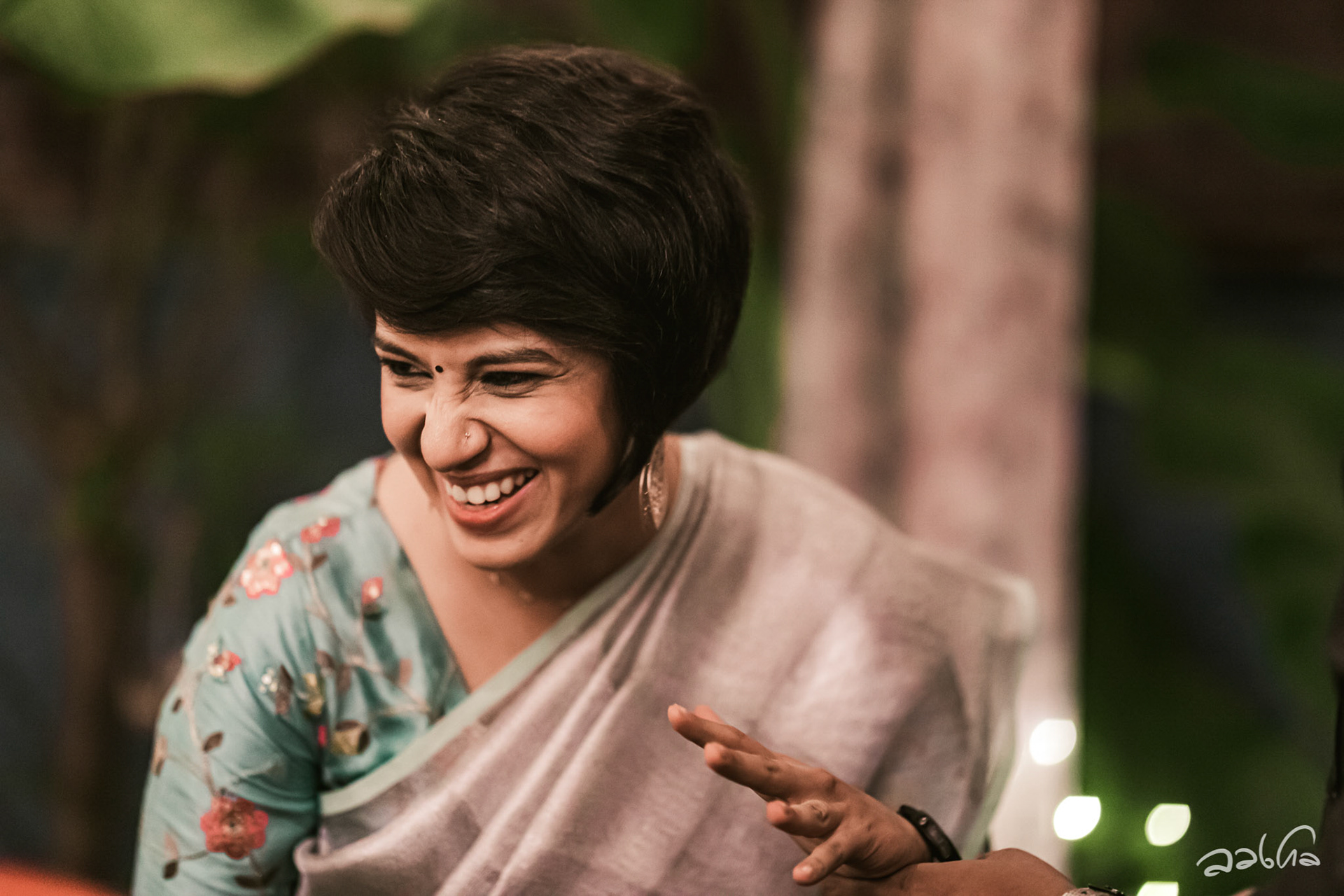 We got married towards the end of the madness that was the pandemic, so our preparations were riddled with uncertainty and fear. Having experienced more than 300 weddings over the past 10 years, I had a lot of creative ideas for our own wedding, which was both exciting and exhausting all at once. The biggest advantage I had as a wedding photographer, was all the good will that was extended to us from my friends from the industry. This small portrait session that our friend, Nupur Nanal did for us, is a very good example of how wonderful and personal a "pre - wedding couple shoot" can be. We basically spent a quiet afternoon with Nupur in our home,  doing things that we love doing together.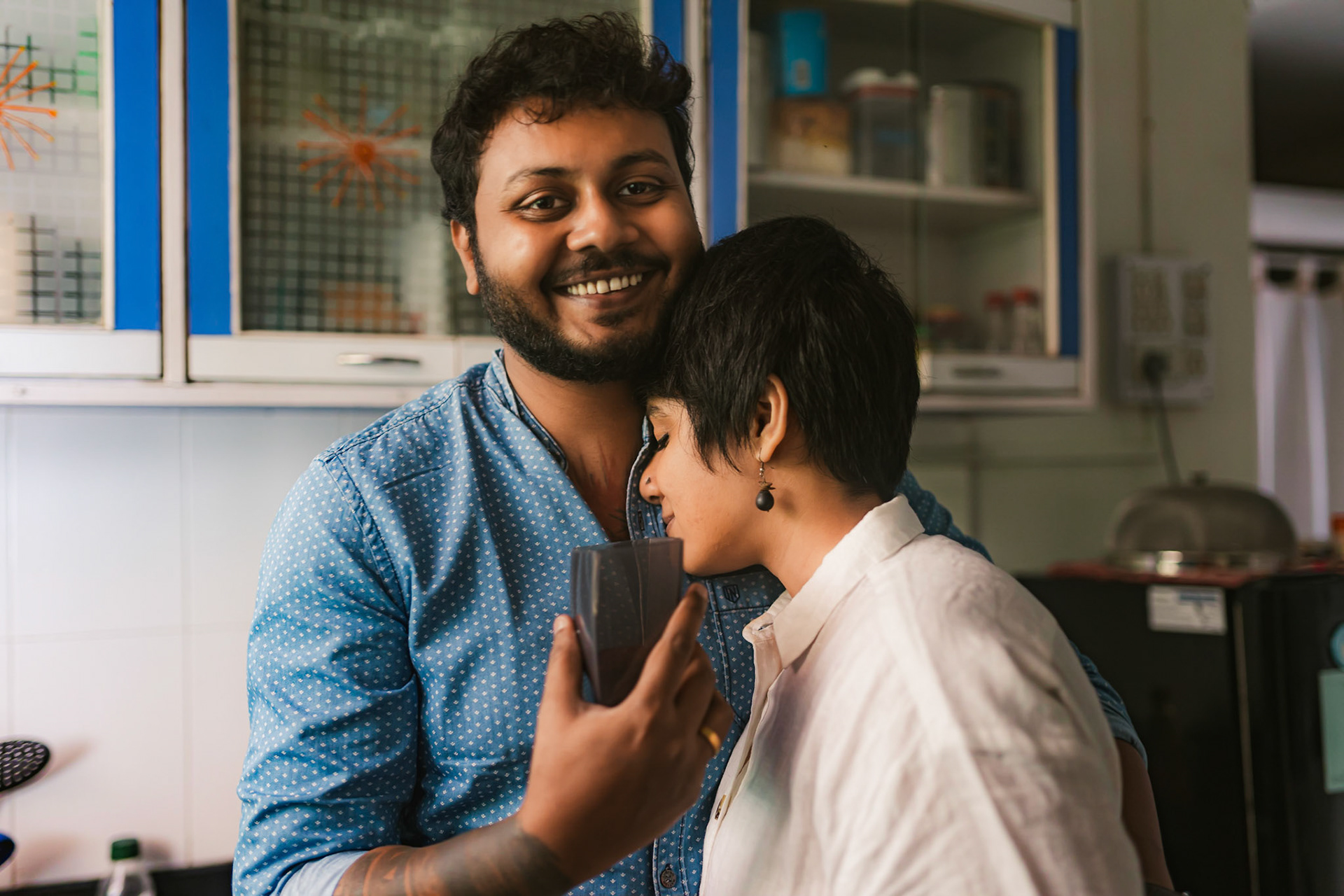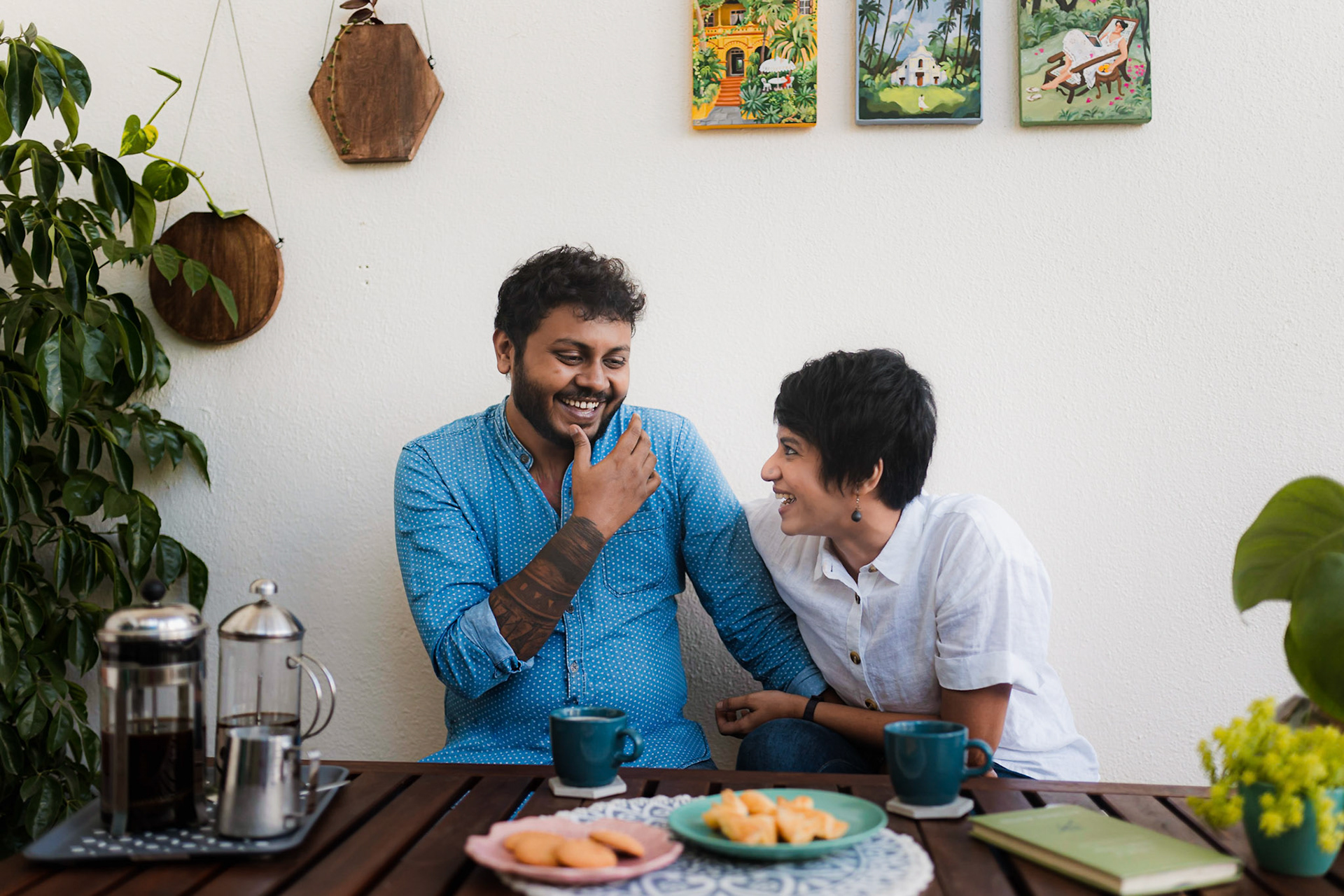 I personally really enjoy DIY projects, so you can imagine how this snowballed into the biggest DIY project I have ever undertaken. Right from our wedding invites to the wedding favours, everything was done at home with a lot of labour and love. Here's a small glimpse of all the DIY elements:
I will not lie, this was an insane amount of work. But as tiring as it was, doing this for our loved ones was the most gratifying experience. Also, did I mention that I have the most enthusiastic and talented bunch of friends and family members in my corner? It would not have been possible to pull this off without their help. 
Our actual wedding was a mixed bag of emotions. I know I look really happy in all the photos (I was truly elated), but I was massively stressed about the logistics and totally dead on my feet by the end of it.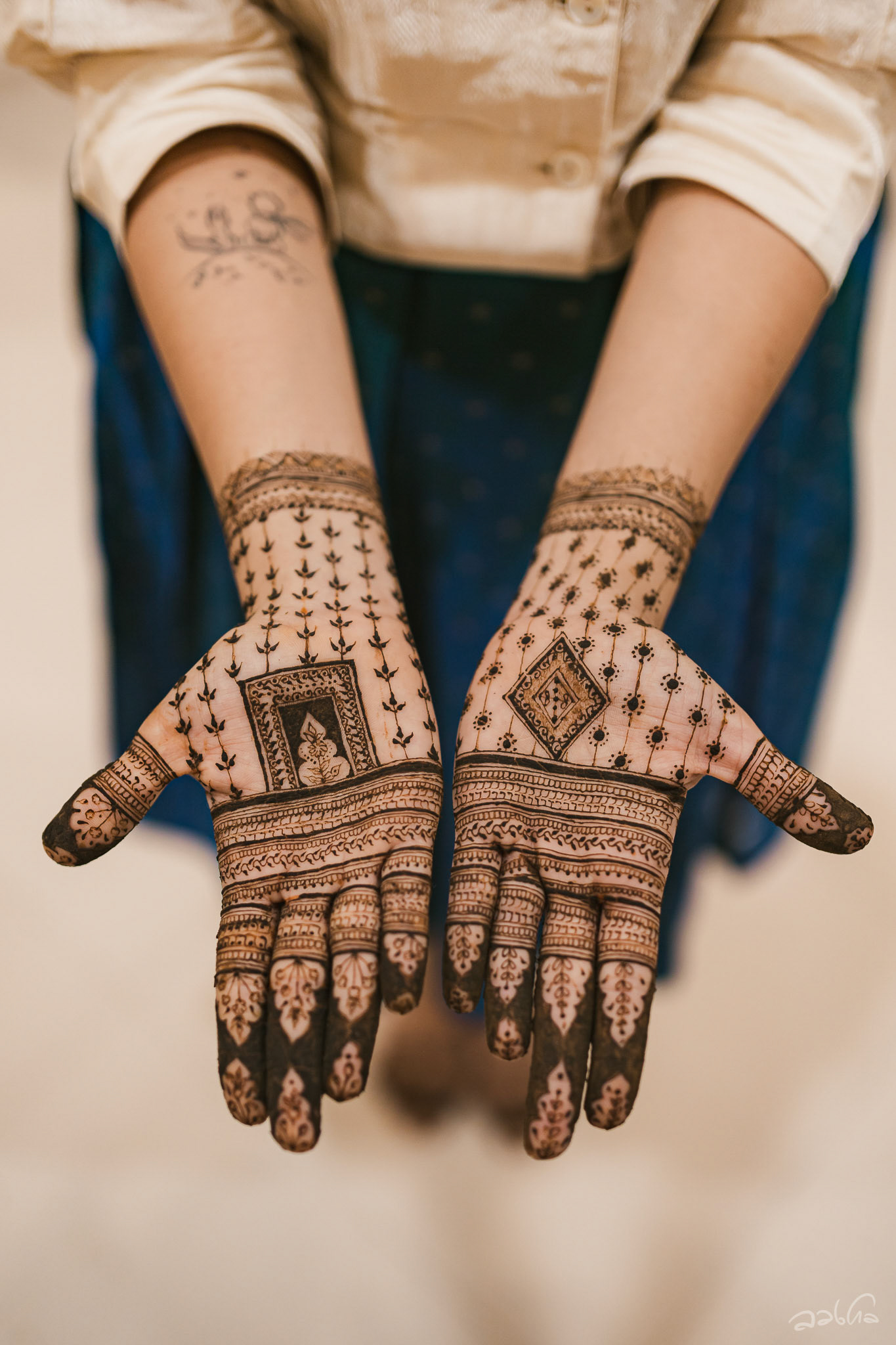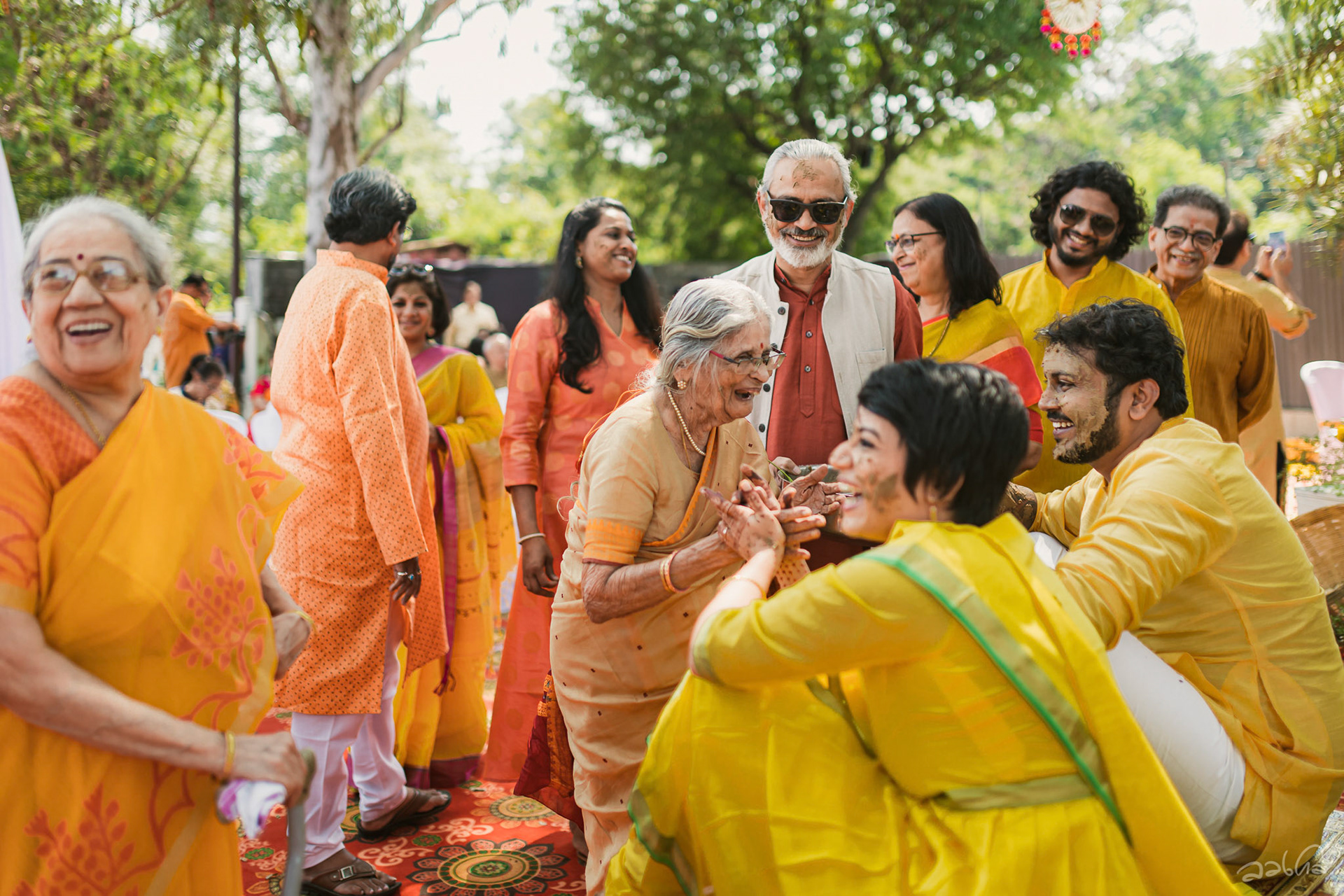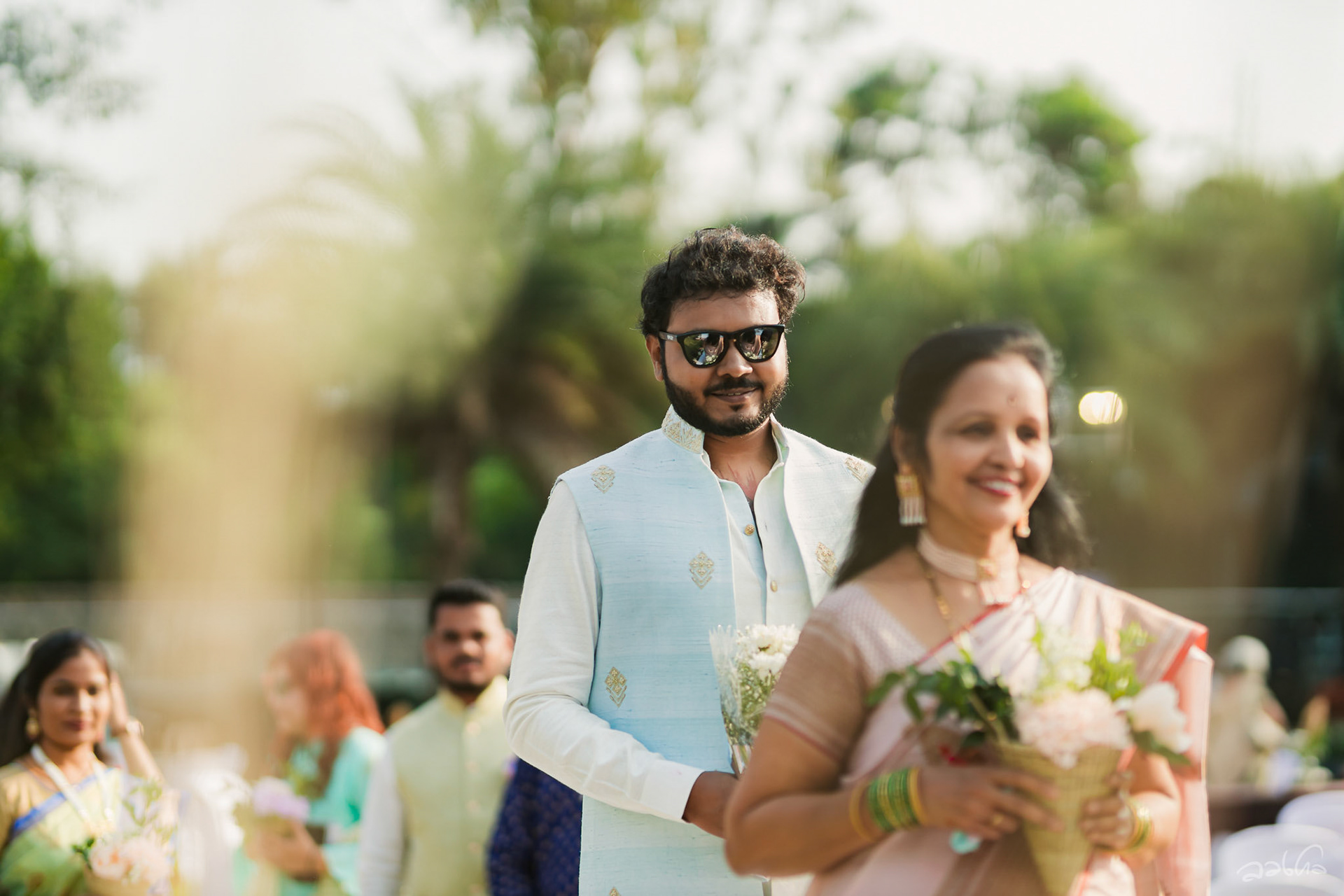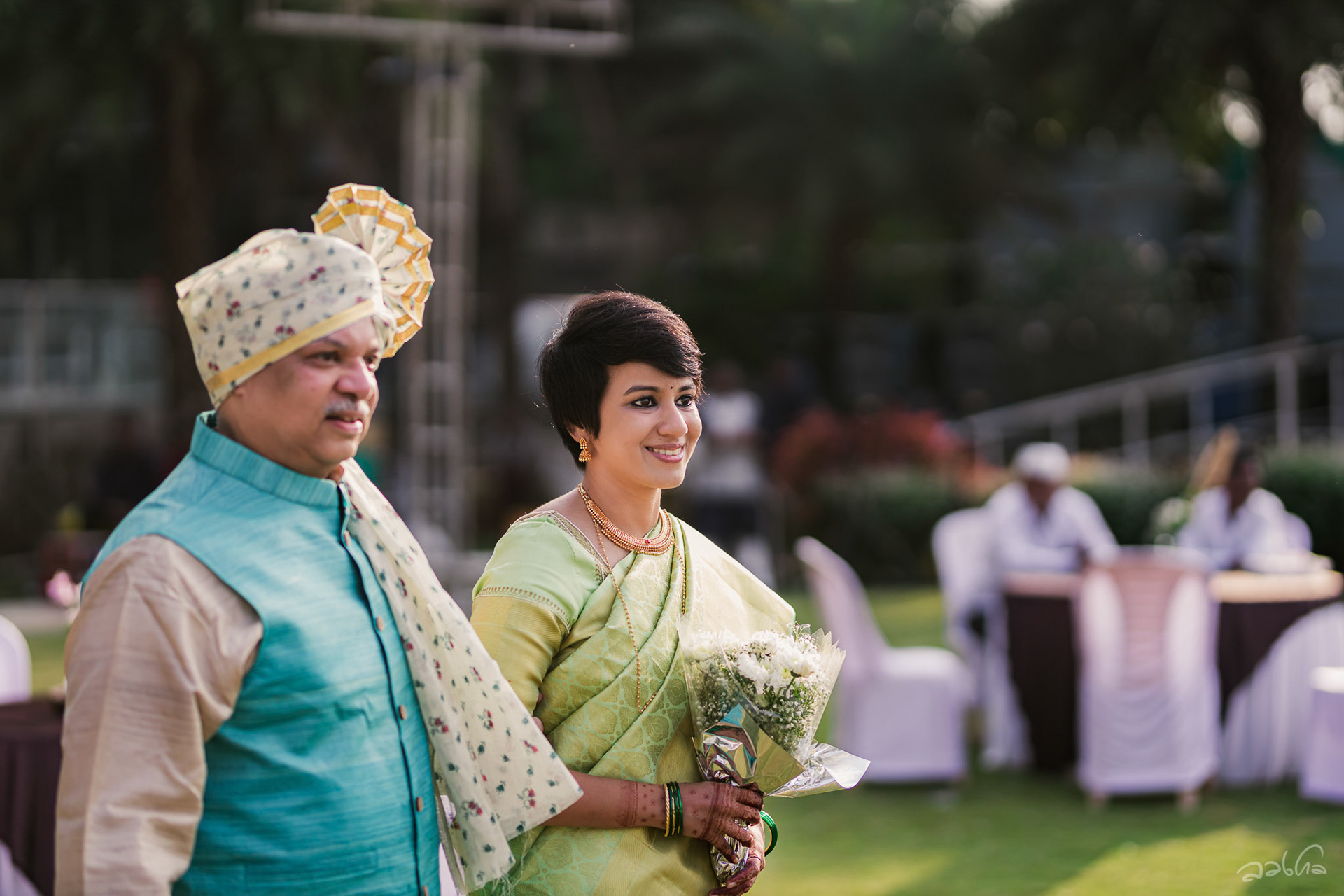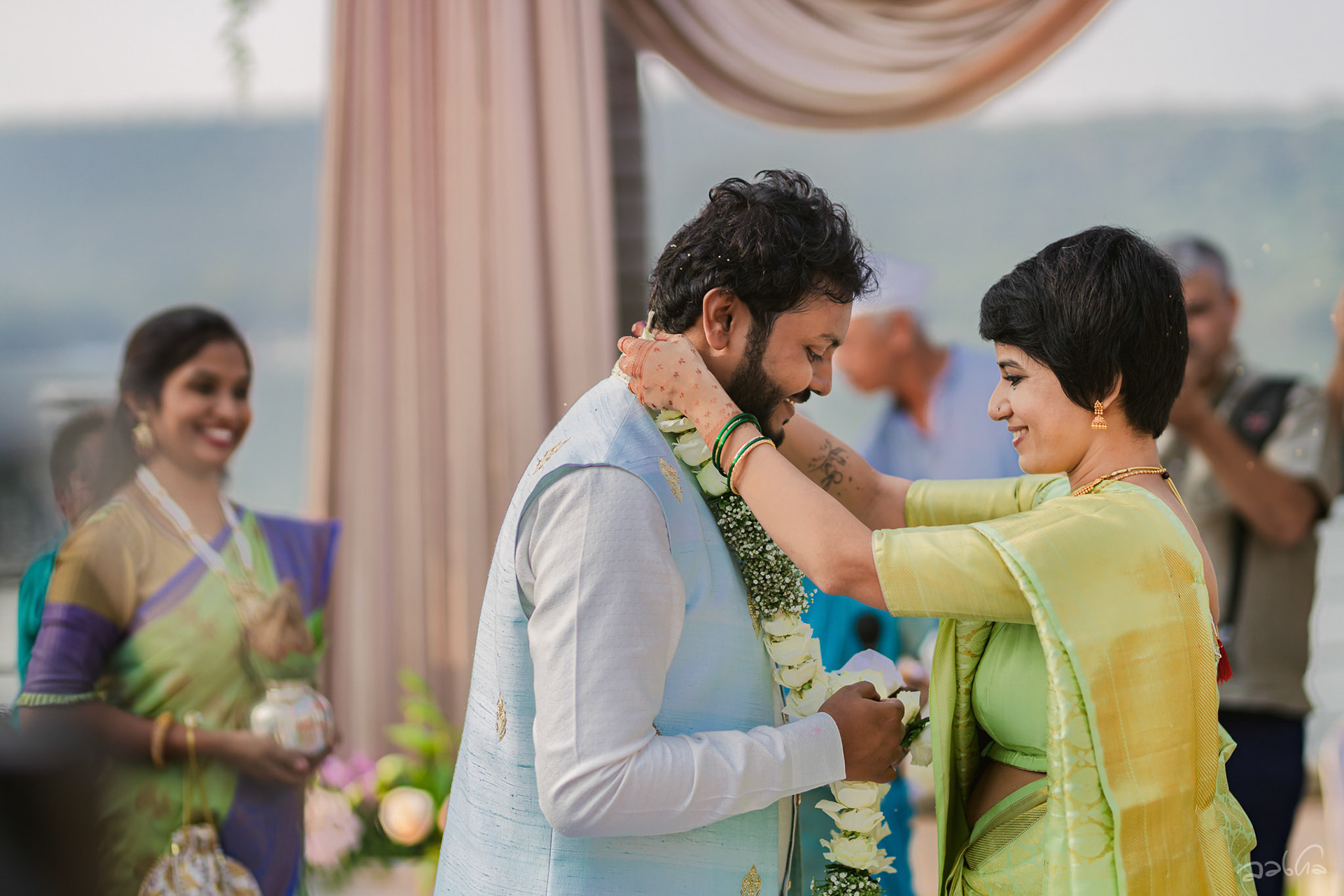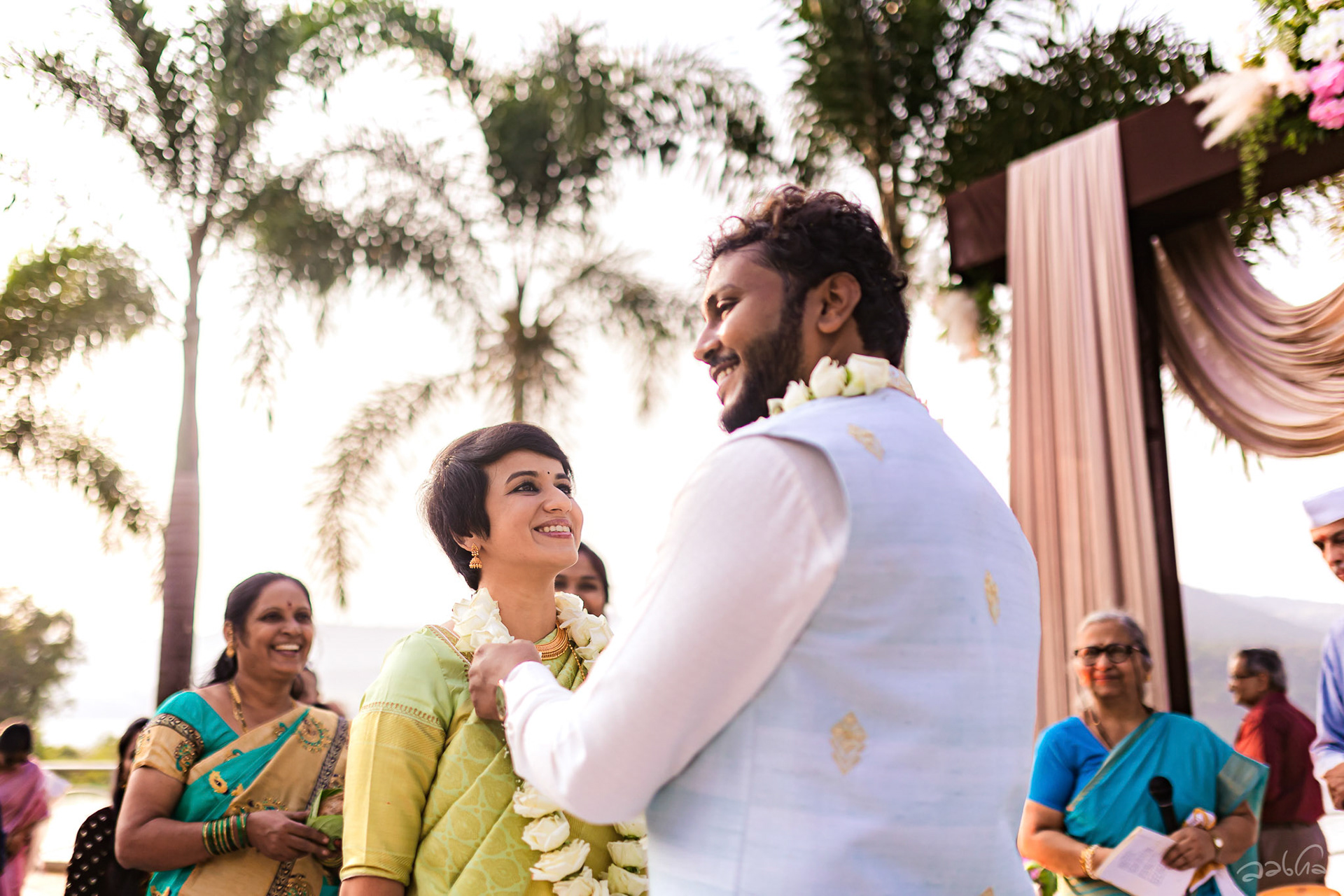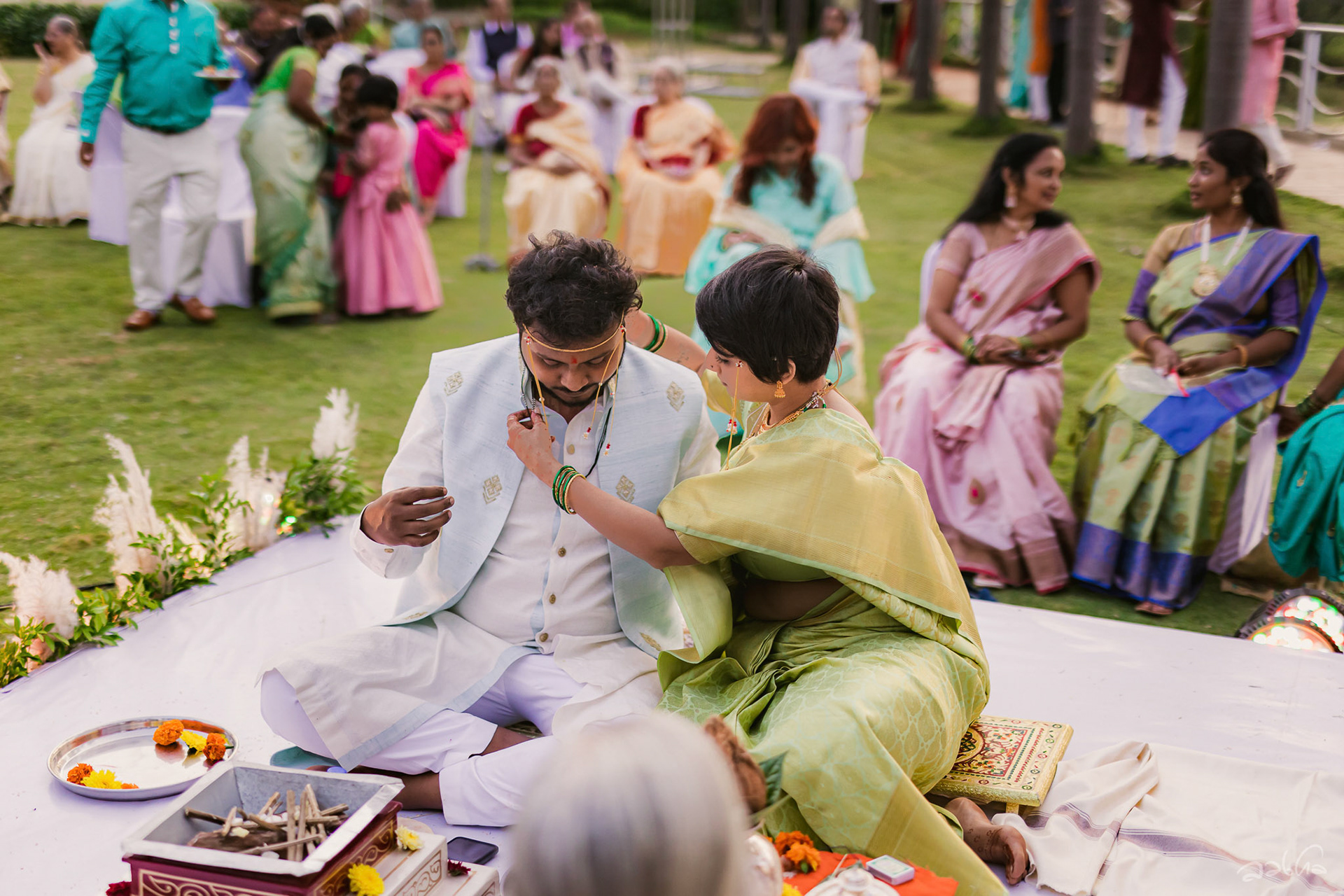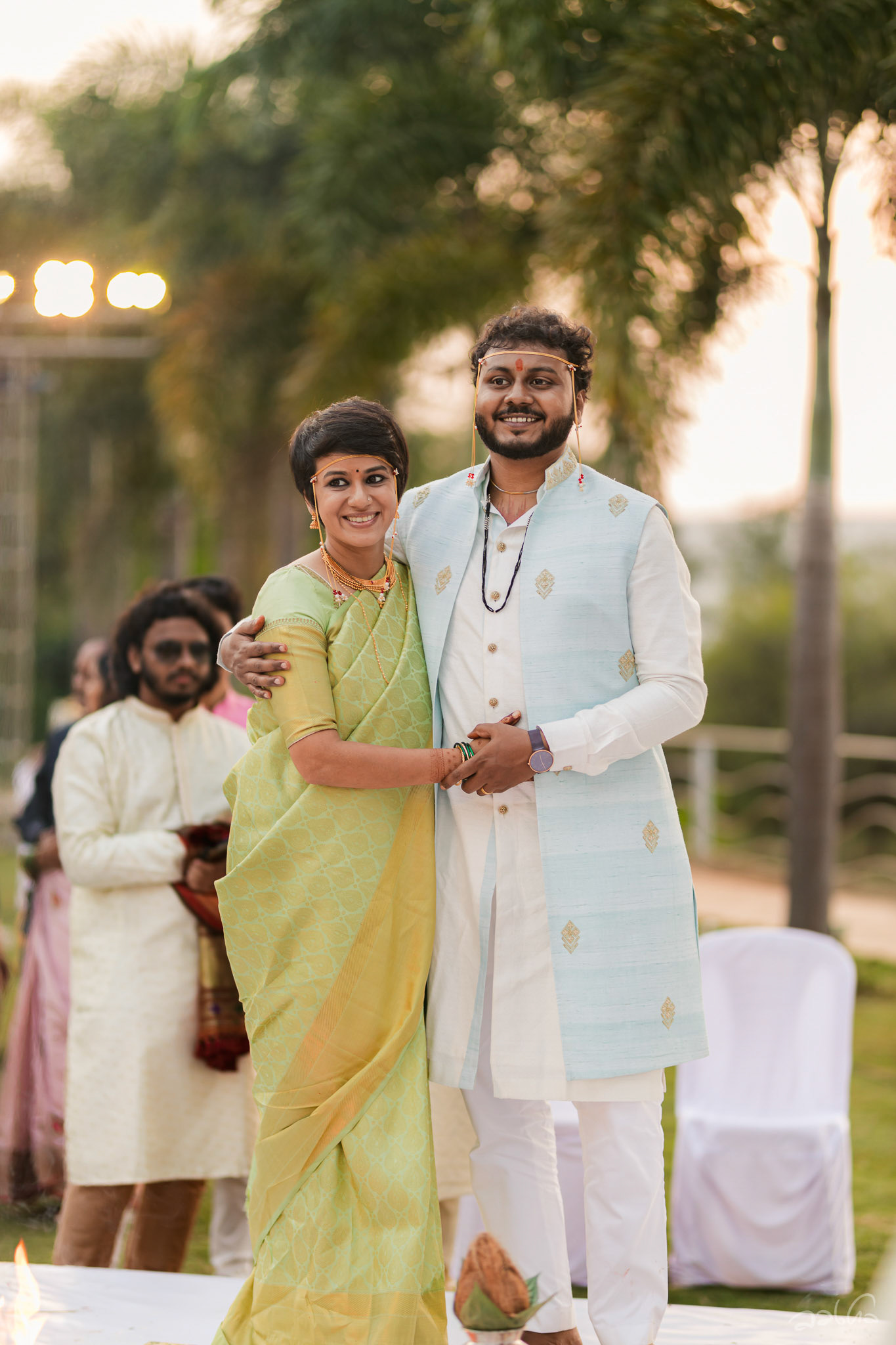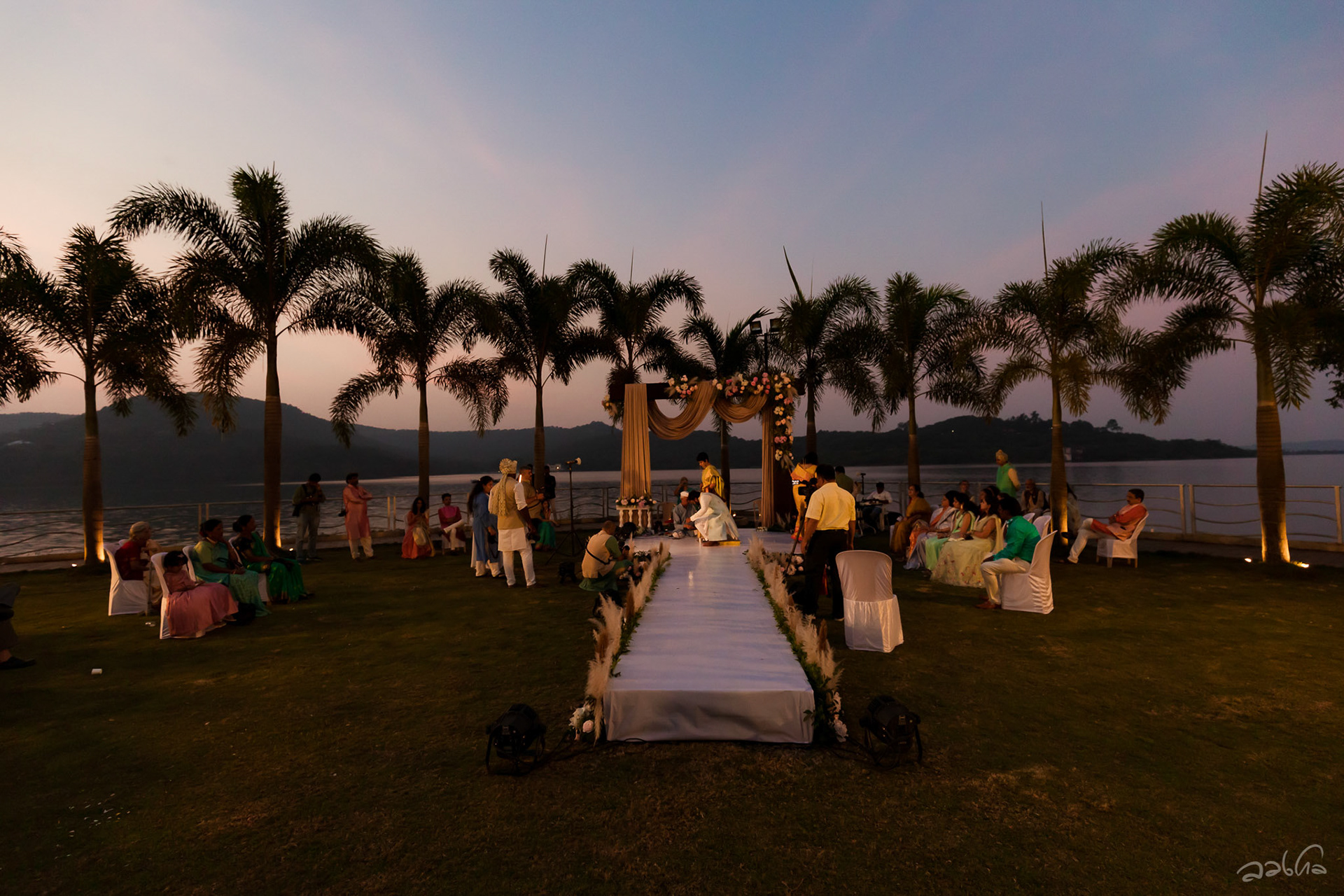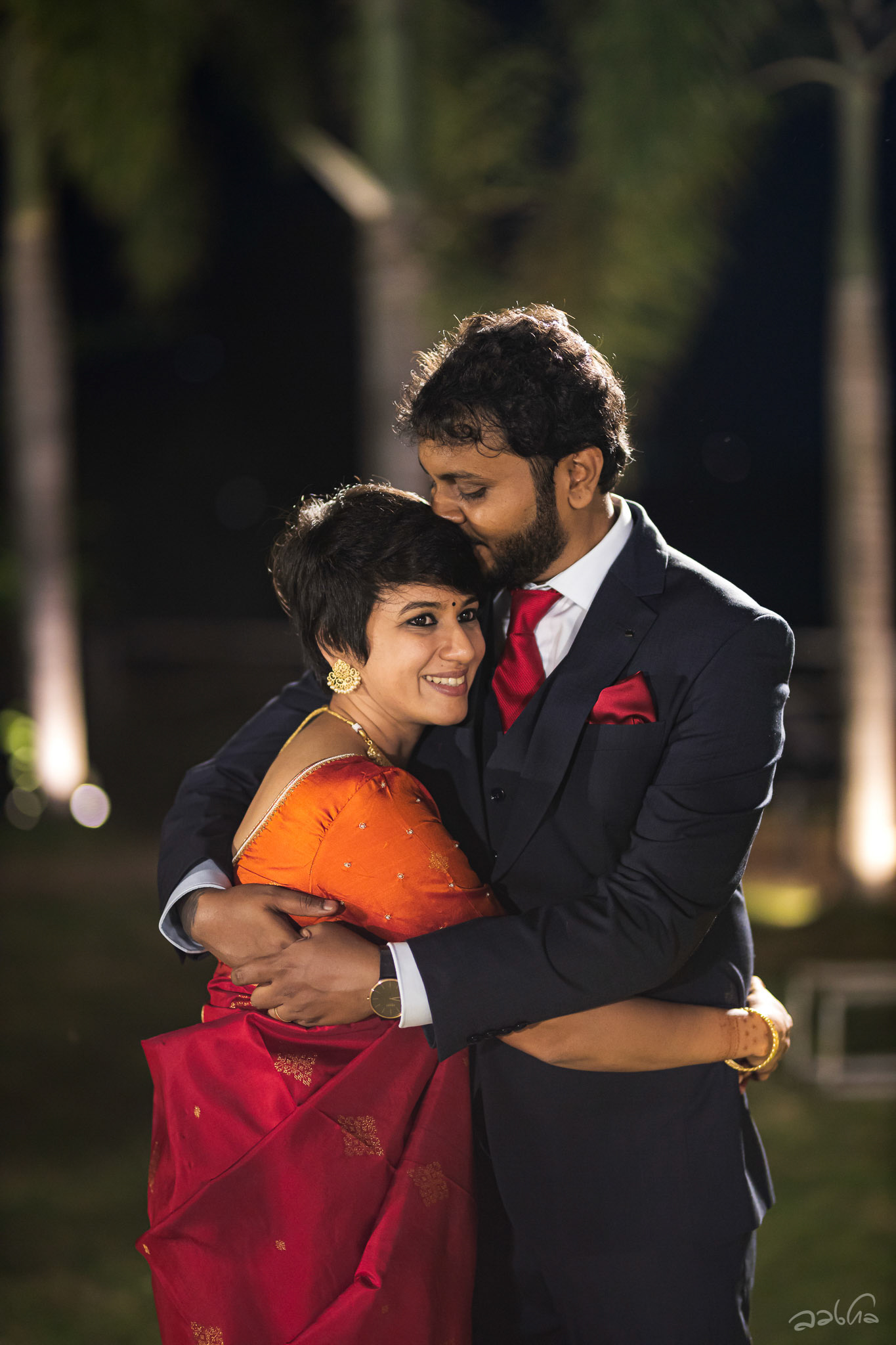 Inspite of spending endless hours around cameras, when it was my turn to be in front one, I was really awkward and didn't know what to do with my limbs. It is only because of my amazing teammates, that I could practice what I preach. I had to tell myself that the cameras are just a part of the loving people carrying them. If I can just let go of my self consciousness and trust the people behind the cameras, the big lenses won't seem so intimidating. It was such a pleasure to see my folks on the other side of the action, extending their warmth and love to me, while I struggled with the overwhelming wave of emotions that comes with hosting a wedding and being a bride. 
A lot of our prospective clients don't know if they should get a wedding film. I totally understand this trepidation, especially because everything costs a bomb! But after getting one made for ourselves, I have absolutely no doubt about it in my mind. Our wedding film is, without a doubt, one of my most priced possessions. I have a very big, fun-loving family that likes to sing, dance and enjoy food every time there's a gathering. Over the last many years, there have been quite a few weddings in the family, so there's ample photo documentation of our madness. But for the first time there's a film made made by brilliant artists, with poetry and finesse, where you can hear people's voices and see them in action. It's so visceral, that I watch our trailer when we are away from home and I miss my family. I feel weddings are the only occasions in our life, when we get a film made that documents our families with such beauty and honesty. We may have many other celebrations later in life when we get photos clicked, but this is something, I believe, we mustn't forgo, if we have the means for it. 
Our wedding has played a huge part in shaping me as a person and has forever changed the photographer in me. I somehow have a much better understanding of what a couple goes through to get to their wedding celebration and the kind of experience they'd value the most from their wedding day. This has helped me grow as a person and wedding photographer on multiple fronts. 
Here are few things I learnt from our wedding:
1. You have to choose your battles, but fight the ones that matter to you with honour and determination.
2. You have to work backward from your budget, and spend on the heads that mean something to you. (eg. I spent- nothing on hair and make up, moderately on clothes and decor, and most on venue, photography and gifts.)
3. Know your values in your heart, stick to them in all things that matter and don't care too much about how they come across. Life goes on, not because of your actions but inspite of them. 
4. Show patience and tolerance towards what your loved ones want, but also put in a lot of time, love and effort in communicating what you want from your wedding, and state with clarity the points that are non-negotiable for you.
5. Leave space for things that others might want, especially if they are small, and know that you don't have to control every single aspect of your wedding.
6. Excel sheets are the best!
7. Do a mock run of the proceedings of your wedding day at least a week in advance, write it down with exact timings, delegate tasks to specific people, make a list of items that are needed to see through the said tasks and lean on your friends/family members who can think on their feet and are good at problem solving.
8. Make a google sheet with the above details, share it with everyone involved in the planning and execution, and keep updating it as things unfold, so everyone is on the same page at all times. 
9. WhatsApp broadcasts are amazing! Use them to send out important updates to your wedding guests.
10. Tell everyone to not call you unless the place is burning down. Make sure everyone knows how to get in touch with your emergency contacts who are mitigating most things on that day.
11. Find ways to make your wedding celebration meaningful and personal. Make your story a part of the festivities.
12. Don't forget to immerse yourself in the true essence of this day. It's significance lies mainly in the fact that you are about to commence a journey with someone you have chosen to spend the rest of your life with. Everyone you love has come all the way just to celebrate your commitment with your partner and to give you blessings for your future together. This is so special! This essence is sometimes lost in the chaos of logistics and planning.
13. Every now and then, take a breath, soak in the visuals, smells, sounds, textures and tastes around you. This will not only calm your nerves, but also help you reminisce this day with all your senses in the years to come. 
14. Don't forget to look at your partner every now and then, check in with them to see how they are feeling, make them smile if they are nervous and keep sending them love in your own love language. Sometimes just a smile is all it takes to light them up. This will also help your photographers to capture the nuances of the love you share with honesty. :)
15. And finally, there is absolutely no need to adhere to any industry norms or standards of beauty. You don't HAVE to wear heavy make up, change the colour of your eyes, do fancy hair styles with fake hair, wear a 50 kg Lehenga, spend a small fortune on light blue orchids or do a pre-wedding shoot in a desert while your 50 meter long dress (that could potentially house a village) unfurls in the air like a flag. None of these things are a must. You do things that make you feel good about yourself without going bankrupt in a day. <3